Strengthening Our Communities
Luke is dedicated to a life of public service.

Born on Kauaʻi in 1984, he is the son of Dr. Lee and Micki Evslin. Luke grew up in Kapaʻa with his three older siblings Tanya, Noah, and Nathaniel. While in his final year at college he co-founded Kamanu Composites, the Oʻahu based outrigger canoe manufacturing company, with two of his closest friends from Kauaʻi High School.

They started their shop in October of 2007. Just as they began their future, millions of Americans saw their futures begin to disappear along with their savings, homes, and jobs in the Great Recession. "We didn't understand subprime mortgages" Luke writes, "but we did understand manufacturing." As Luke sees it, part of America's problem was that we forgot how to build after outsourcing so much overseas. So they've been determined to do their small part in fixing that, one locally made carbon fiber canoe at a time. In ten years, the company has grown to become the largest producer of outrigger canoes in America.

While living on Oʻahu, Luke met a young woman who challenged his worldview and changed his life. Born in a refugee camp, Sokchea is the daughter of survivors of the brutal Cambodian genocide. As a child, she and her family were granted political asylum in the United States as refugees. Sokchea grew up in a government public housing project in South Central, Los Angeles. Her direct experience with the horrifying potential of humanity as well as the transformative power of a welcoming country have deeply affected both her and Luke's political perspectives. Sokchea and Luke married on Kauaʻi in 2011.

In the 2010 Molokaʻi Hoe, Luke was run over by a motor boat. The propeller sliced him five times across the back, shattering both his pelvis and the course of his life. In his words, "that moment changed everything."

The injury led him back home to Kauaʻi to recover. He never left again.

It was through the trials of running his business that Luke learned of the importance of livable wages and economic diversity, but it was only by moving home to the community he grew up in that he began to understand the importance of cultivating community resilience, connectivity, and shared values. Since coming back to Kauaʻi, Luke has served on the County Open Space Commission, the Community Advisory Committee for the General Plan, the board of directors for Malama Huleiʻa, and written as a regular columnist focusing on energy, land use, and public policy for Civil Beat. In an effort to combine his understanding of private industry with his belief in the transformative potential of public service, Luke began to pursue a master's degree in public administration with a focus in public policy in 2017.

His journey, from entrepreneurship to public service has fostered a deep belief that together we can solve our greatest problems. It's this belief that has led him to run for a seat on the Kauaʻi County Council.

Luke and Sokchea live in Kapahi with their daughter Finley, and their two dogs. Luke continues to manage finance, human resources, and customer service for his company. Sokchea is a business systems analyst for Hawaiʻi Pacific Health out of Wilcox Medical Center. One-year old Finley likes to throw eggs on the floor. And Peanut and Piko spend most of their time alternating between rolling in the mud and jumping on the couch.
Education
- Kauaʻi High School, 2003
- Claremont McKenna College, coursework in government, 2003-2005
- University of Hawai'i, Bachelor of Arts in history with coursework towards a minor in business, 2005-2007
- University of Southern California Sol Price School of Public Policy, Master's of public administration with a focus in public policy, 2017- 2019 (estimated)
Work Experience
- Co-founder and managing partner at Kamanu Composites, 2007-current
- Columnist at Civil Beat, 2015-2016
Community Service
- Kailua Canoe Club Novice Coach- 2008
- Hui O Mana Ka Puʻuwai adult paddling coach, 2012-2015
- Island School paddling coach, 2017-current
- Treasurer and board member at Malama Huleʻia, 2015-current
- Commissioner on Open Space, Public Access and Natural Resources Preservation Commission Fund, 2013-2014
- Member of Community Advisory Committee, Kauaʻi General Plan Update, 2015-2016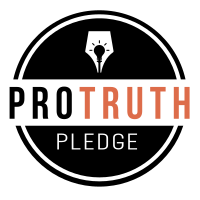 I signed the Pro-Truth Pledge:
please hold me accountable.